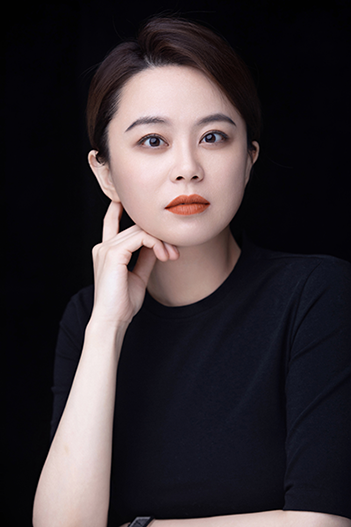 "Decidedly personal" "Intelligent playing" and "Versatile." These are just a few examples of how critics have glowingly described pianist Ruiqi Fang's solo recital at the Basílica Menor del Convento de San Francisco de Asís in Havana, Cuba. The recital "will be long remembered; a woman with unquestionable sensitivity, whom has performed works of Baroque and Impressionism with absolute thoroughness." (CMBF National Radio Music, June 2015). Ms. Fang has also been interviewed by CBS Sunday News, Music Weekly, Chinese Business News, Yangcheng Evening News, and Sanqin Daily.

Ruiqi Fang has performed as a recitalist and chamber music player in major concert venues around the world, such as Beijing Concert Hall (Beijing, China), Zhongshan Park Music Hall (Beijing, China), National Centre for the Performing Arts (Beijing, China), Beijing National Library Concert Hall (Beijing, China), Xi'an Concert Hall (Xi'an, China), Taipei National Concert Hall (Taipei), Palau de la Música (Valencia, Spain), Weil Recital Hall at Carnegie Hall (New York, USA), Merkin Concert Hall (New York, USA) and Staller Center for the Arts (Long Island, USA). Ms. Fang has frequently appeared as a soloist with professional orchestras, including the Cuba National Symphony, Manhattan Chamber Sinfonia, and Manhattan School of Music Brass Orchestra. In 2015, she performed the Bartok Piano Concerto No.1 with the Cuba National Symphony under the baton of Enrique Pērez Mesa, and it was the premiere of this concerto in Cuba.

As the first prize winner of the Eisenberg-Fried Concerto Competition, Ruiqi Fang is also the top prize winner in other numerous piano competitions, including the Zhujiang Youth Piano Competition, the First Kawai Piano Competition , the Second Steinway Piano Competition, Xi'an Conservatory of Music Concerto Competition, Taipei Chopin International Piano Competition, Artur Balsam Competition for Duos, and Lillian Fuchs Chamber Music Competition.

Also active as a collaborative pianist, Ruiqi Fang has worked with numerous leading musicians, including flutist Sir James Galway, flutist Sandrine Tilly, violinist Didier Lockwood and violinist Asi Matathias. Additionally, she has collaborated with the musicians at the United States Navy Band 42nd International Saxophone Symposium, CCTV Vocal Competition in China, Young Concert Artists Auditions, New York Concert Artists Auditions, Concert Artists Guild Auditions, Astral Artists Auditions, Astral Artists Auditions, Sphinx Competition, New York International Music Competition and the New York Solo Competition.

Ruiqi Fang holds the coveted Doctor of Musical Arts degree, Master of Music degree and Professional Studies Diploma from Manhattan School of Music, under the tutelage of the world-renowned pedagogue Dr. Solomon Mikowsky. She also received her Bachelor of Music degree from the Central Conservatory of Music in Beijing. Other musical influences include Christoph Eschenbach, Manaheim Pressler, Stephen Hough, Lucie Robert, and Sylvia Rosenberg. Ruiqi Fang is currently on the faculty of Xi'an Conservatory of Music and is a visiting lecturer at the Central Conservatory of Music Distance Learning Program.